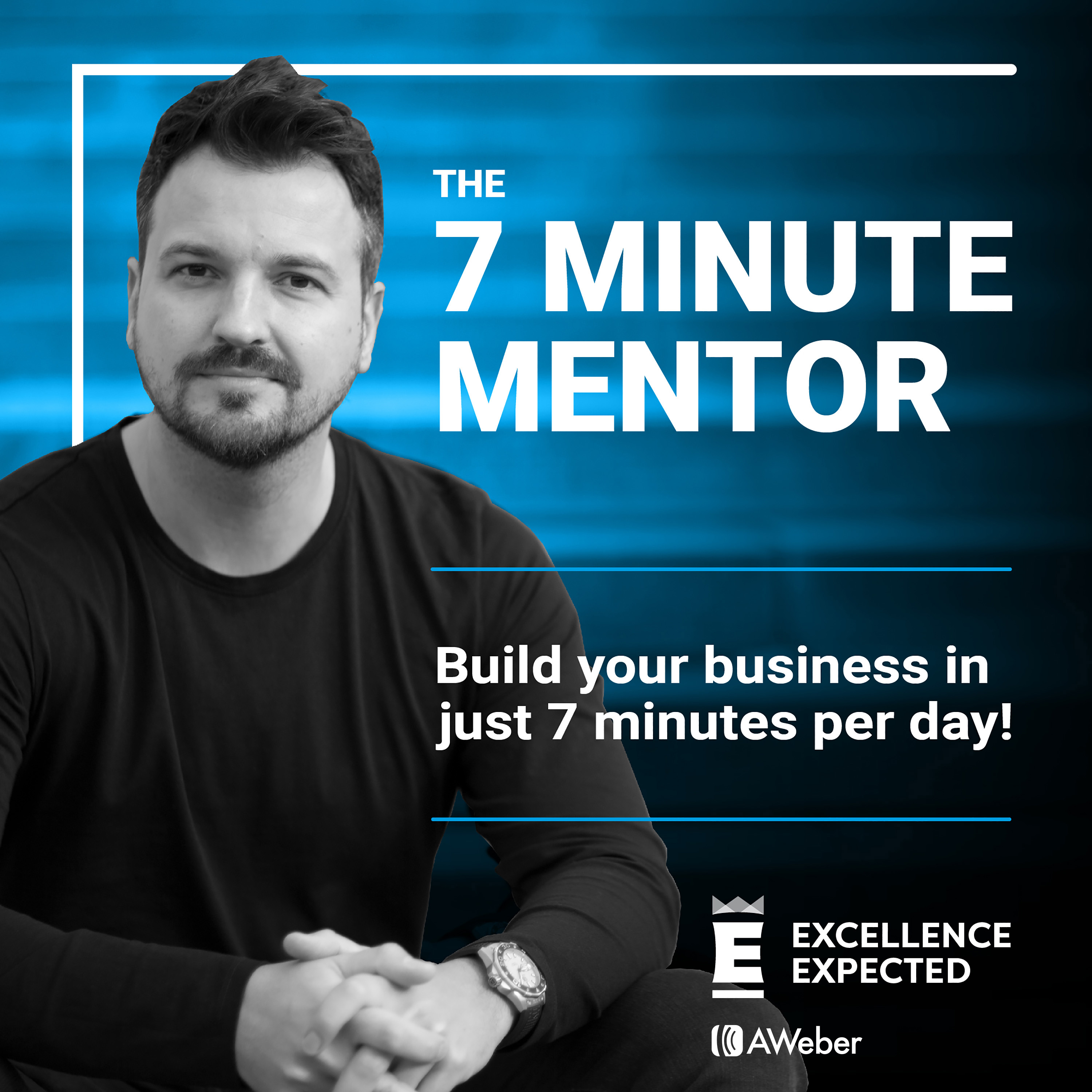 Hey, what's going on? Welcome to episode 518 of The 7 Minute Mentor with me, Mark Asquith. And today I'm going to talk about essential tools for founders marketing. Now, there are 1,001 tools out there. This is certainly not an exhaustive list. But I'm going to give you just a number of categories that I see as being very, very important. And my recommended tool within each of those categories. And sure, other marketers, other founders will have different opinions. Sure, you can buy a load of different tools. But these are the ones that I personally use and believe that you need to be able to just get through that marketing stage. So, I'm going to dig into that with you in just one moment.
But, before I do that, before I do that, a quick reminder that tomorrow I'll be live with my free coaching Friday. That's right, 4PM UK, 11AM Eastern, 8AM Pacific, I'll be live giving away 30 minutes of my time entirely for free, to help you to define, challenge, and conquer the biggest issues that you're having in your business. So, if you want to come along to the session, you don't even need to register, you can turn up on my Facebook page, search for me, Mark Asquith, at 4PM UK time, or if you want to ask me a question, maybe you're struggling with something and you'd like me to pick it up for you, I can do that as well. To ask me that question, head to excellence-expected.com/freecoaching.
Also, a quick reminder the wonderful team at Aweber, who are featured in my must have list in just a few minutes, are giving away 90 days of their email marketing platform completely free to you, to help you to become an email marketer. And I believe that every founder should have email marketing right at the front and center of all of their marketing. So, go and try AWeber, and in that 90 days you can build a pretty damn good email list you know, you can build a pretty damn good email list. And I want you to do that. So, go and check out AWeber at excellence-expected.com/aweber.
The famous today only amazing tool 101, down from 1200 bucks to $97. So many people get stymied by this, so many people buy all of the different tools, all of the different gear because they think that it will make them successful. I've seen it 1,000 times. I used to coach a couple of people actually who used to do this. They'd buy something, and never use it. They'd buy Lead Pages, or whatever it was. And at a lifetime rate, or an annual rate that would never be this low again. And they would never bloody use the thing. And it's a challenge.
Believe me, the tools do not generate the success. Of course, they can help, and they're intended to help. Realistically though, I don't believe that you need much to get started. Now, to be really clear, the best investment in marketing is something that's going to bring you something back in terms of revenue, or is going to bring you something back in terms of increasing whatever KPI's, key performance indicators, you have set. Or, that are going to increase the time that you can spend on doing the other things that matter. They are the three categories that I always look for. Direct revenue increase, increase in my core metrics, or will it save me the time so that I can invest that time in the other two things, in increasing the revenue and increasing the KPI's?
I only think you need a number of tools. I don't think you need many. Now, in my opinion, these are the categories of tool that you need. You need some kind of email marketing software, and or CRM, customer relationship management system. In my opinion I use Aweber, of course, excellence-expected.com/aweber. I also recommend Viper or High Rise for your CRM.
Now, at the moment, we don't use a CRM. I used one in the past for Cavalry, and for Pip, and for Hack Saw. Don't use one with my own stuff. Instead, I've got a Google Sheet with a lot of personal information on there, just around people, and what's happening in their lives, so I can remember little core things about them. We don't need one at Podcast Websites, because we've got our full provision in software that we use for the entire business. But I recommend something like Aweber, and then something like Viper or High Rise as a CRM.
I then think you need a couple of measurement tools. I think you need a social tool, something like Hootsuite or CoSchedule, to start scheduling, but also measuring your social impact. And I think you need Google Analytics, completely for free at Google Analytics. Then, I think you need a research tool. I think you need a way of finding out what are people talking about in my industry? Sure, you can start to scour things like Facebook groups, that works really, really, really, really well. But, outside of things like Facebook groups and LinkedIn, and actually listening to your audience, I believe you need something on the research level, such as answerthepublic.com
Go and try it out, it's completely free. Now, there is a paid tool called Buzz Sumo that you can use for research as well, but I think Answer The Public does just as good a job, if not better contextually than Buzz Sumo in certain area. So, I think for getting started, answerthepublic.com is perfect.
The next thing that I think you need is a way of aggregating all of your data. All of your KPI's, your key performance indicators, into one place. And I recommend for that the free Google Sheets. And the way that I make Google Sheets work well for me is by integrating that with Zapier. And I believe that Zapier is kind of the glue that brings a lot of the entrepreneurial, a lot of the founders tools together. It's a little bit like if this then that, but it's intended to tide bits of software together.
So, for example what I will do is I will link AWeber to Google Sheets. I will link schedule ones, which is something that I'll come to in just a moment with Google Sheets. I will make sure to say well if someone books in a pre-sales call via schedule one, then link it through to Google Sheet, so I can look every Monday morning internally with Izzy, how many calls did we get booked last week? Super simple, super massively powerful, but it's free. Zapier and Google Analytics. Zapier, Google Sheets, it's all free stuff.
I also think you need some kind of booking system, because it's going to save you time back and forth. I use scheduled ones. It is a paid version, schedule ones. I recommend calendly.com as a free version of that, calendly.com as a free version. Then all you need is something like Dropbox to keep your file storage safe. And something like Slack to keep your communications up. I don't think you need much more than that. Maybe arguably something like Evernote to keep your notes safe, but I don't think you need much more than that. So, don't spend money on things that you don't need. Invest in what you need. That is it.
I'll talk to you tomorrow about adding a personal touch, where I'm going to recommend one more tool. And until then, never forget, the more you expect from yourself, the more you will excel.